Prologue:  I had been working on a special post in tribute to my Aunt Helen for a few weeks, intending to post it on Aunt's Day, July 24th. But I got word yesterday that she unexpectedly passed away on July 1st, at the age of 90+.  I am therefore posting my message early as a celebration of her life. I will speak of her in the present tense as already written.  I regret that she didn't get to read this posting herself, but I hope it will bring some joy to the hearts of her children, to friends and relatives who also loved her, and to other readers of this poetry site.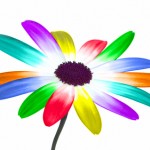 REMINISCING
I was thinking about my Aunt Helen the other day, about how important she and other aunts have been to my life, about the importance of aunts in the lives of most people generally. I'm an aunt myself and find it a joyful thing.
In browsing the web to see what poetry has been written about aunts, I discovered that every fourth Sunday in July is "Auntie Day."  This year it's on July 24, a day of tribute created in 2009 by author Melanie Notkin[1] who has extensively researched the subject of "aunthood."  So I will celebrate Auntie Day this year by speaking here about my aunts, especially my Aunt Helen who in her thriving early 90's amazes me every time we talk.
Notkin wrote in a 2014 Huntington Post blog (25 Reasons Why Aunts Deserve a Day)[2] that aunts are women "who love the children in their lives," whether by relation or choice.  They may be aunts or great aunts, or godmothers, or even somebody's else's aunt.  More than half of the aunts in America are working professionals and not moms themselves. They spend about $9 billion a year on the nieces and nephews they love. More than a third of them contribute financially to their "kids" education. Their love tends to be unending, unconditional, deep, and usually without judgment. They are a neutral, reliable, and trusted source of solace and serious conversation when nobody else is quite right. They often inspire their loved ones, and are frequently admired by them. Research confirms these qualities, and so does the testament of most of the people I've asked personally about the matter.
Aunt Dora was my mother's youngest sister and her best friend. She was a colorful, fair-minded, giving, good natured, feisty presence in my life for decades. She always spoke her mind. In summer, she would put out the most amazing spread of food for large group gatherings at her dining room or back-yard tables, where a variety of different conversations took place among people young and old. Everyone was welcome at her house, anytime of day, on the farm, up on the hill. There was always a pot of coffee brewing. She loved gambling and found clever ways to do it despite any objections or any consequences that might follow. I spent many an evening playing cards with her, usually losing, and enjoyed her banter and wise cracks. There was always a lot of laughter. Her inner strength and wisdom took her through many rough times including the tragic loss of her first son, a deep and sudden emotional blow that she handled usually in silence and always with incredible courage. I can still hear her voice ringing out and recall the hug that awaited as I stepped out of my car at the end of that long winding uphill driveway to her back door.
Tante Adele was an aunt "of choice."  She was a handsome grey-haired soft spoken elder when I knew her in the last decade or so of her life, a woman who occasionally travelled from Germany to visit my friends, her relatives, in upstate New York. Her sensitivities were informed by the experiences of her war years in World War II. She had seen it all! She knew what tough times were! She lingers on in memory because of her soft resilience and gentle nature and the fact that she could still be impressed by life in her 80's despite the war years.
During that time people survived by conserving and respecting food, often acquired only with difficulty on the black market. There was a poignant moment during one of her visits. I was driving her and her niece, a dear friend, from upstate New York to Kennedy Airport for her return flight home. We took a break for our midafternoon meal along Route 17.  She ordered a large sizzling steak. Her face and slack jaw revealed disbelief at the huge steak delivered to her, a typically American size, which she thought to be almost criminal. She couldn't eat it all. She talked nonstop then about the excessively wasteful nature of food consumption in America, for the duration of the ride to the airport.
Aunt Ila was a devoted farmer's wife who sometimes spoke in soft reverential tones about her husband, my Uncle Spencer, who was always down in the barn, milking the cows, or out haying.  She was severely allergic to everything, including the flora growing in the yard, down by the barn, and in the cow pastures.  Despite her daily battle with asthma, her sweet musical voice and warm smile would greet you whenever you were taken as a child to visit her.  She made you feel that you were the very best thing that could have happened to her that day, as she served up a delicious meal that she would hover over lovingly. If there was ever a person infused with natural kindness, it was this gentle woman.  She was on everybody's list of favorite people.
Aunt Louise was the black sheep of her family. She was sometimes brash and challenging, but she was the first "worldly" person I knew and I found her fascinating. She had mysterious connections through marriage to the mob, and a high disapproval rating among family members for her refusal to conform to their expectations.  She would roll her eyes at the insensitive things some people would say.  She was "different."  What kid wouldn't be intrigued by that? She could whip out swear words in one breath and be kind and soft in the next, delivering a vicious wink to let you know that only you and she really understood. One of her gentler qualities was her deep attentiveness to the handicapped daughter she adopted late in life.
Aunt Frances was a registered nurse, back before women aspired to much of anything outside the home. She lost her oldest son under suspicious circumstances in a Mississippi prison where he had been detained for a minor offense, but she never spoke much about it. She was a smart good-looking woman, curious about the world and people around her, observing and thoughtful, trusted by her friends, married to my father's brother, a hard-working farmer and truck driver who tried to rule the roost, and could sometimes be cruel.
Here's an example. My dad, an engineer always in pursuit of information and learning, would for some unexplained reason never eat chicken. On his deathbed I asked him why. He told me that it was due to something my uncle did to a chicken when they were boys. He wouldn't say what, but it must have been dreadful and was certainly powerful enough to have affected him and his educated logical mind his entire life.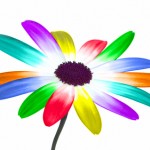 As for my dear Aunt Helen, what a marvel of a woman, the last keeper of the family history, still thriving despite her old age. She and I are often in touch by phone and note, a relationship that occurred late in life for us both. She and my sister were birds of a feather and were always close. She was married to my mother's brother Charlie, an accomplished carpenter by trade. He built one of the houses they lived in during my childhood years, and on one of my birthdays he made a beautiful wooden cloth-lined carrying case for my bagpipes as a gift from my dad. My Aunt Helen outlasts him by many years, and often mentions him tenderly with quiet grief.
She's in failing health now.  But just last month, with class, aplomb, and understanding, she managed to downsize into an apartment in a small city near her daughter — from the home she had shared with her husband for decades, on a little village lane in upstate New York, where she also spent her childhood. I remember visiting that little country lane when I was a young girl. Her parents operated a cider mill there. Its fascinating sounds, delicious cider samples for stoppers-by, and sweet aroma still linger in memory. A freshly milled cup of cider was something special. Aunt Helen and I spoke about the wonder of that mill not long ago.
I love hearing her reminisce and speak about her interests, especially gardening. I like that her three kids, my cousins, were so well raised that now, in her old age, they genuinely love and tend to her—paying close attention to her needs while respecting her right to still be in control of her life. Like all of us, she has survived her own traumas, a great flood that destroyed many of her possessions, and a direct hit by a tornado on Keuka Lake one summer season when my sister was visiting her during school break. During all of it and even now, she remains generous and giving!
I am impressed by the way she weeds her gardens and tends her flowers, how she keeps finding beauty and goodness in the world, how she persists in taking her daily walk and remains interested in other people and things around her. I am touched by the sound of her voice, her clear-headedness in old age, and the sad voice she sometimes uses when we talk.
She has a great capacity for friendship, a wonderful quality!  I know that because I hear it when she speaks of her friends. I respect her for her discretion and sensitivity in not revealing things best left at rest about the family history.  In fact, she's one of the few people I know who doesn't gossip. She presses on through the ups and downs, philosophical about moving slower than she used to, never complaining.  I feel graced by this woman! Most of all, I admire her nonjudgmental ways, and her unending zest for life.
Oh, and my Aunt Helen tells me she enjoys reading this poetry blog. That's why I decided to honor her here with this particular set of reminiscences.
~ ~ ~
Aunts have not been a major theme in the annals of poetry.  But they have been honored occasionally, in poems and actions that range from the bawdy to the playful to gestures of loving awareness to tenderness and deep understanding.
Martha Dickinson Bianchi, herself a poet and novelist, often spoke of her aunt in prose and expressed her admiration, love, and respect by editing and publishing most of Emily Dickinson's poems. In her lyrical introduction to Complete Poems (1924), she wrote of her Aunt Emily:
"She herself was part of life that is always youth, always magical.  She wrote of it as she grew to know it, step by step, discovery by discovery, truth by truth—until time merely became eternity. She was preeminently the discoverer—eagerly hunting the meaning of it all; this strange world in which she wonderingly found herself… surmising what lay beyond the purple horizon. All truth came to Emily straight from honor to honor unimpaired. She never trafficked with falsehood seriously, never employed a deception in thought or feeling of her own…."
"Her entities were vast—as her words were few; those words like dry-point etching or frost upon the pane….  Her awe of that unknown sacrament of love permeated all she wrote, and before Nature, God, and Death she is more fearless than that archangel of portentous shadow she instinctively dreaded.  Her poems are pervaded by inference sharply in contrast to the balder speech of to-day.  Here the mystic suppressed the woman, though her heart leaped up over children,–radiant phenomena to her, akin to stars fallen among her daffodils in the orchard."
"She is supremely the poet of those who 'never read poetry.' The scoffers, the literary agnostics, make exception for her.  She is also the poet of the unpoetic, the unlearned foreigner, the busy, practical, inexpressive man as well as woman, the wise young and groping old, the nature worshipper, the schoolgirl, children caught by her fairy lineage, and lovers of all degree."
A dear friend of mine, herself a poet, was fond of quoting this playful piece from Edna St. Vincent Millay's "Conversations at Midnight."  In it, a nephew struggles with his impulses while contemplating an expected inheritance from an aunt he loved.
"I've got an aunt, who's neither worse nor better
Than other people's aunts; she has her ways—
Disbuds her dahlias, occasionally writes a letter
To the Times.  She's going to die one of these days,
And I'm the only heir, and if I hustle
And call on her, kiss her hand, drink up her drinks
–Well, she's so rich, you know, she doesn't rustle
When she comes into a room, she chinks.
 And I could have a hell of a lot of fun
With ten—fifteen—whatever it is she's got;
And all I'd have to do is act like a son
While feeling like a nephew—and I'd rather not.
It's just not funny enough, it's not a good enough joke.
Drinking, 'Your health' and thinking 'I hope you choke.'"
Langston Hughes wrote poignantly of the power of stories told by Aunt Sue, a slave woman:
Aunt Sue's Stories 
Aunt Sue has a head full of stories.
Aunt Sue has a whole heart full of stories.
Summer nights on the front porch
Aunt Sue cuddles a brown-faced child to her bosom
And tells him stories.
Black slaves
Working in the hot sun,
And black slaves
Walking in the dewy night,
And black slaves
Singing sorrow songs on the banks of a mighty river
Mingle themselves softly
In the flow of old Aunt Sue's voice,
Mingle themselves softly
In the dark shadows that cross and recross
Aunt Sue's stories.
And the dark-faced child, listening,
Knows that Aunt Sue's stories are real stories.
He knows that Aunt Sue never got her stories
Out of any book at all,
But that they came
Right out of her own life.
The dark-faced child is quiet
Of a summer night
Listening to Aunt Sue's stories.
Most lovingly, Robert Louis Stevenson wrote:
To Auntie
'Chief of our Aunts,' not only I

But all your dozen nurslings cry –

'What did the other children do?

And what were childhood, wanting you?'
~ ~ ~
The thoughts expressed above were written and the poems selected for inclusion while Aunt Helen was still alive.  I believe she would have enjoyed this tribute.  I speak for myself and for my sister Joan when I now say:  Thank you for who you are…and were!  You are still vibrantly among us!  Still amazing!  Still extraordinary and still a source of inspiration! 
I hope the readers of Purple Scooter Poetry will enjoy this celebratory piece, and perhaps take pleasure in recalling some of their own favorite aunts and aunt stories.
---
[1] Notkin is the author of Savvy Auntie, Otherhood, the Otherhood Blog, and other work. The books are available from Barnes & Noble and Amazon.com.  See http://melanienotkin.com .